I remember better when there is less to remember.
I reduced the letters of my name because there were so many ! My real name is Joanna Kraszewska. It is a beautiful Polish name. Now, try to pronounce it or write it without copying ! I guess I'm complicated enough. That is why I have a need to simplify my name, especially now that I'm simplifying my painting practice.
There is so much of everything. Enough to get enough. How to get out of it? How to paint ? Make a painting to get through it? Through the failure to remember for instance.
In my painting I'm piercing through the forms using "non-forms" erasure. Like if I was looking for what's behind them.
Janka Sesa
Brussels, March 2023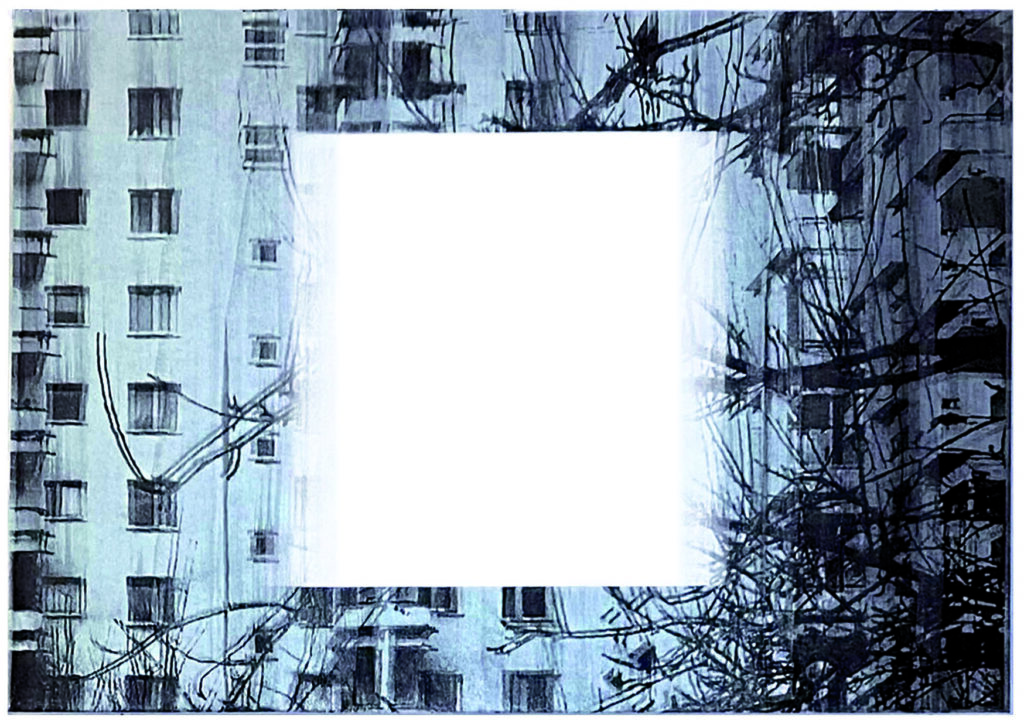 "View off / view on", acrylic on print on canvas, 70 x100 cm, 2023, Janka Sesa